Zoom Effect Manager 2
Program for managing the list of effects in pedals and effects processors for guitars and basses: Zoom MS-50g, MS-60B, MS-70CDR, G1on, G1Xon, B1on and B1Xon. You can record any effect from these pedals to any of them.
Works on Windows 7 and newer, macOS version in development.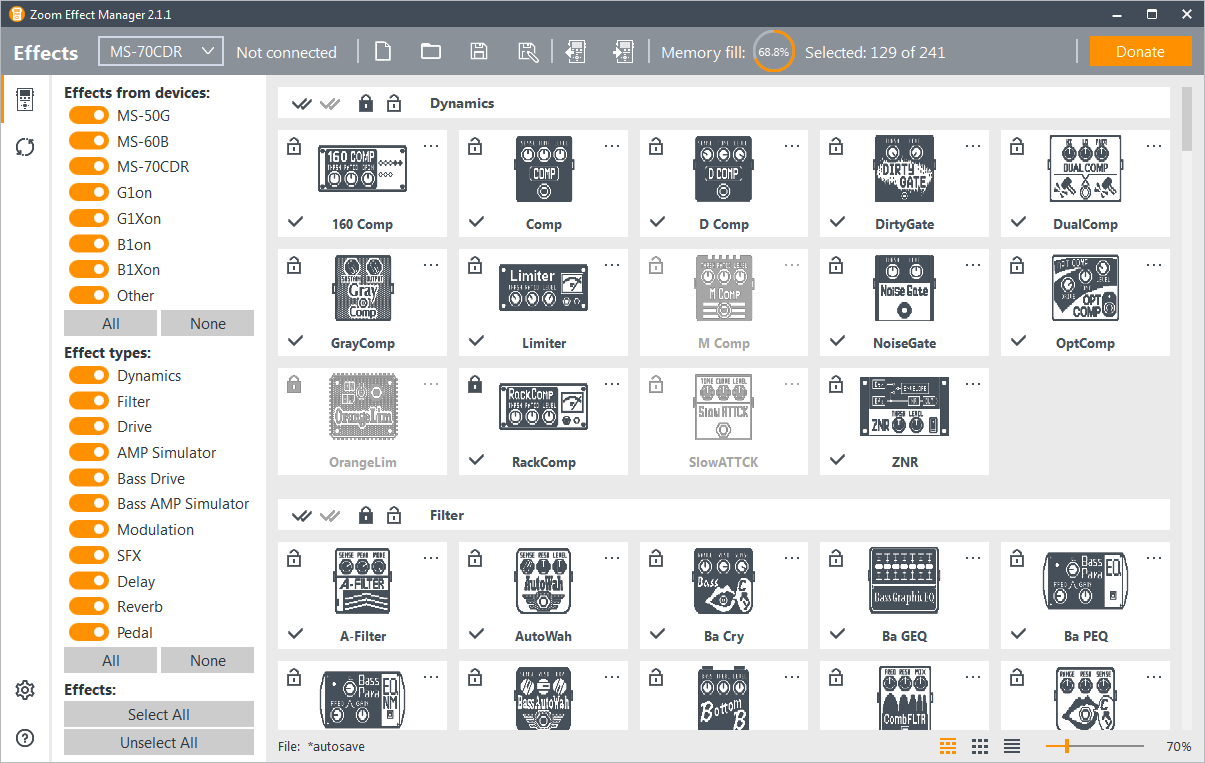 Overview
When writing, only the effect data is overwritten, the firmware is not changed, which makes the writing safe (the device will work if the writing is interrupted).
Features
Writing selected effects
Several ways to display effects: icons, table and icons grouped by effect type
Import effect list from pedal (MS series only)
Saving and loading the list of effects (you can open the list from the first version of the program)
Checking for updates